An innovative energy solution
Gas2Wire….
Cleaner2Greener®
Gas2Wire has huge potential…
Gas2Wire has an important role in an 'energy transition technology platform' that facilitates the integration and deployment of various technological solutions to drive the transition to a more sustainable and clean energy system. Depending on the design and project options, it can:
Generate electricity from offshore natural gas and transmit to shore, from operating, marginal or stranded fields

Deploy carbon capture and storage technology, to generate and transmit low carbon electricity to shore

Utilise existing infrastructure including pipelines, gas storage facilities and distribution networks, to minimise investment

Create renewable 'power-to-gas' options, including e-methane production and storage, in co-located or nearby gas storage reservoirs.
The effect of this integration strategy is 'sector coupling' (across energy), especially the production of renewable methane, because it can:
Enable grid integration, as a seamless, versatile energy carrier for applications beyond power generation

B

alance renewable energy generation through energy storage, lowering energy system carbon intensity

Provide an interim energy storage solution that directly assists in the evaluation of hydrogen strategies

Act as an alternative for hydrogen storage/applications when and where it is deemed appropriate.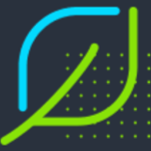 Energy Transition
Energy Transition is vast, ubiquitous and represents the greatest investment programme of our time. It consists of a myriad of pathways, which can be grouped under a set of key 'technological' pillars, including renewable energy, energy storage and CCUS. Gas2Wire is a technology that links these pillars.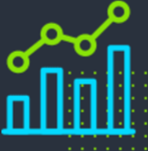 Viable Technologies
Technology has a crucial role to play in shaping the future energy system. Many workable solutions are needed to balance the variability of renewable energy supply and each industry and sector has its own set of challenges to overcome – G2W Ventures is focused on decarbonising electricity and gas supplies.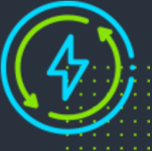 Multiple Projects
Gas2Wire reconfigures offshore gas assets. In the near-term, dispatchable low carbon electricity contributes to energy security and independence. Each project enables a series of follow-on real options to deliver Net Zero, through a combination of the key pillars – to fully integrate renewable energy into the future energy system.
Gas2Wire: A Technology Platform for…
Operators
Extends and diversifies asset-life, maximises economic recovery, minimises emissions.
Investors
Proven resources and production, low carbon, low risk, follow on investment options.
Regulators
Security of supply, independence, repurposes existing infrastructure, delivers goals.
Energy Transition
Dispatchable low carbon electricity, renewable energy and long duration storage enabler.
G2WV Builds Transition Pathways…
In the context of energy transition, a technology platform refers to a comprehensive framework or ecosystem that facilitates and accelerates the adoption, integration and deployment of various technological solutions, to drive the transformation and realisation of a clean and sustainable future energy system. It involves the combination of different technologies, infrastructure, digital tools and their optimisation – In a 'G2W Technology Platform', Gas2Wire is the keystone technology.